The Yule Fire
Hello! It's Weekly Update Time.
As the christmas holidays draw ever closer, I was busy with a lot of behind the scenes stuff. Implementing feedback I got from earlier play tests (surprisingly, there was not much in terms of bugs) and polishing the pieces that were ready to go. I spent a whopping 2 days on implementing tails to speechbubbles. And they are still not right. Buuut the show must go on.
On the bright side: I went over the log cabins and bigger trees aaaand added snowcover to them. It's getting real frosty!
And of course I put down the layout for the cemetary in which you will have to conduct some ghost huntin' to get what you're looking for.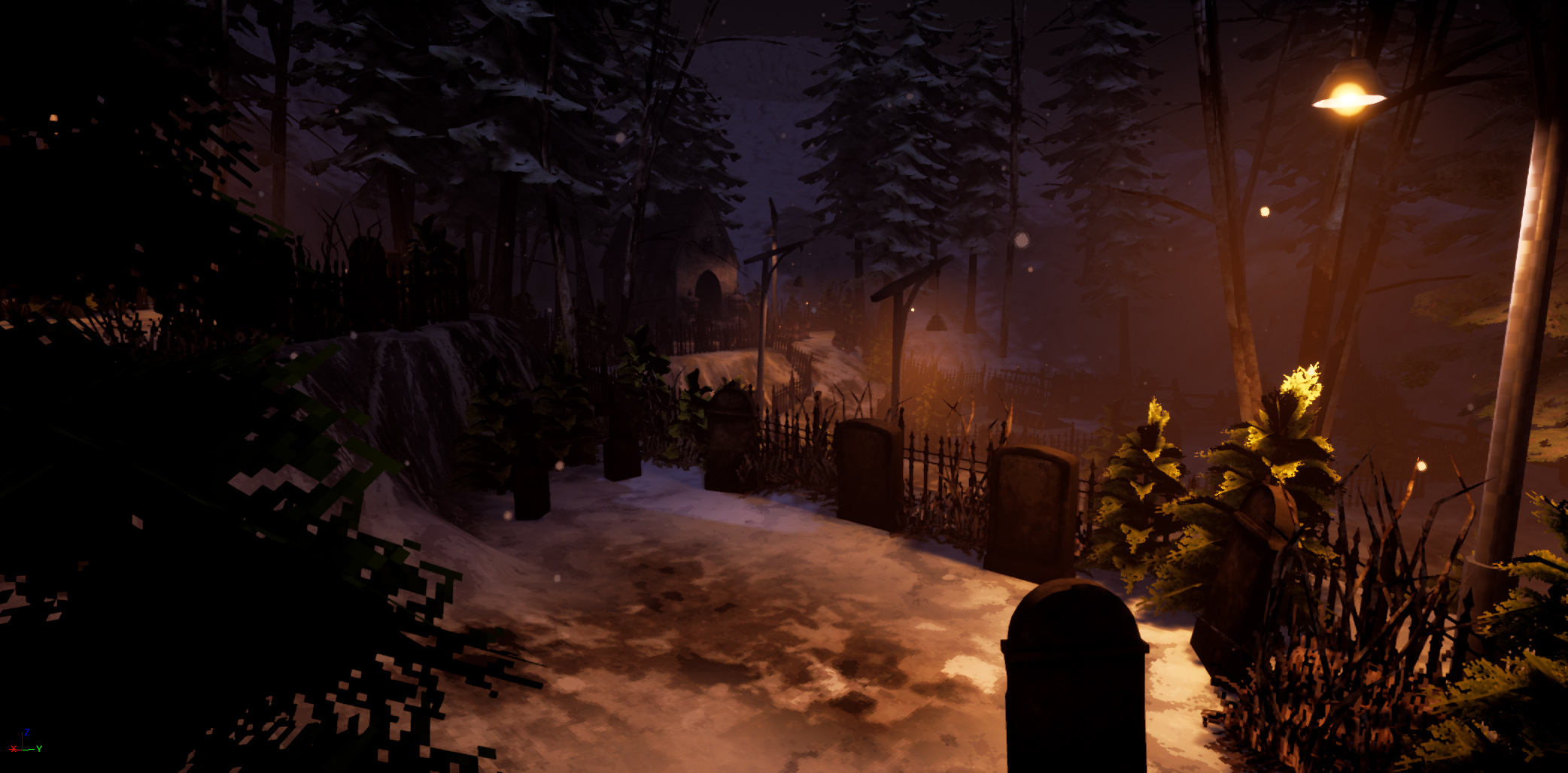 Initially it was supposed to be a much quicker to solve set piece but it turned out nice enough - and I have enough time left - to create a more elaborate progression on it. And of course I want you to marvel at the thing, too.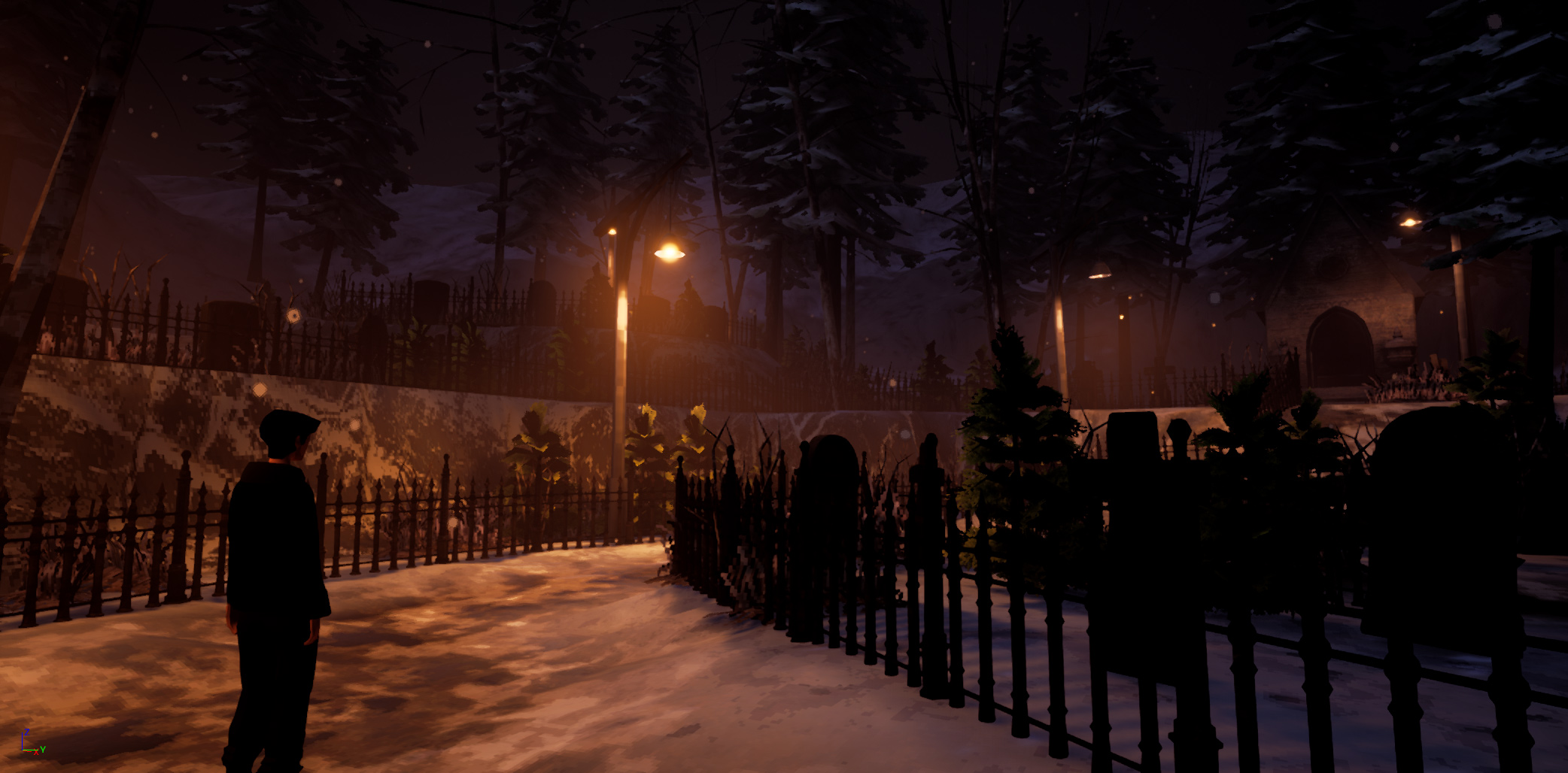 And this concludes the last development update that I'll make. The next one is going to be the release announcement. It's that time already! I'm super excited, you have no idea :D
Until then!