The Yule Fire
The Rimes Grace Settlement
---
I will begin this journey to december with a post about Rimes Grace.
By now, I got all the big code related things out of the way and am able to rig up some gameplay.
Today I finished the gameplay rigs for Rimes Grace, the small settlement in which the game takes place.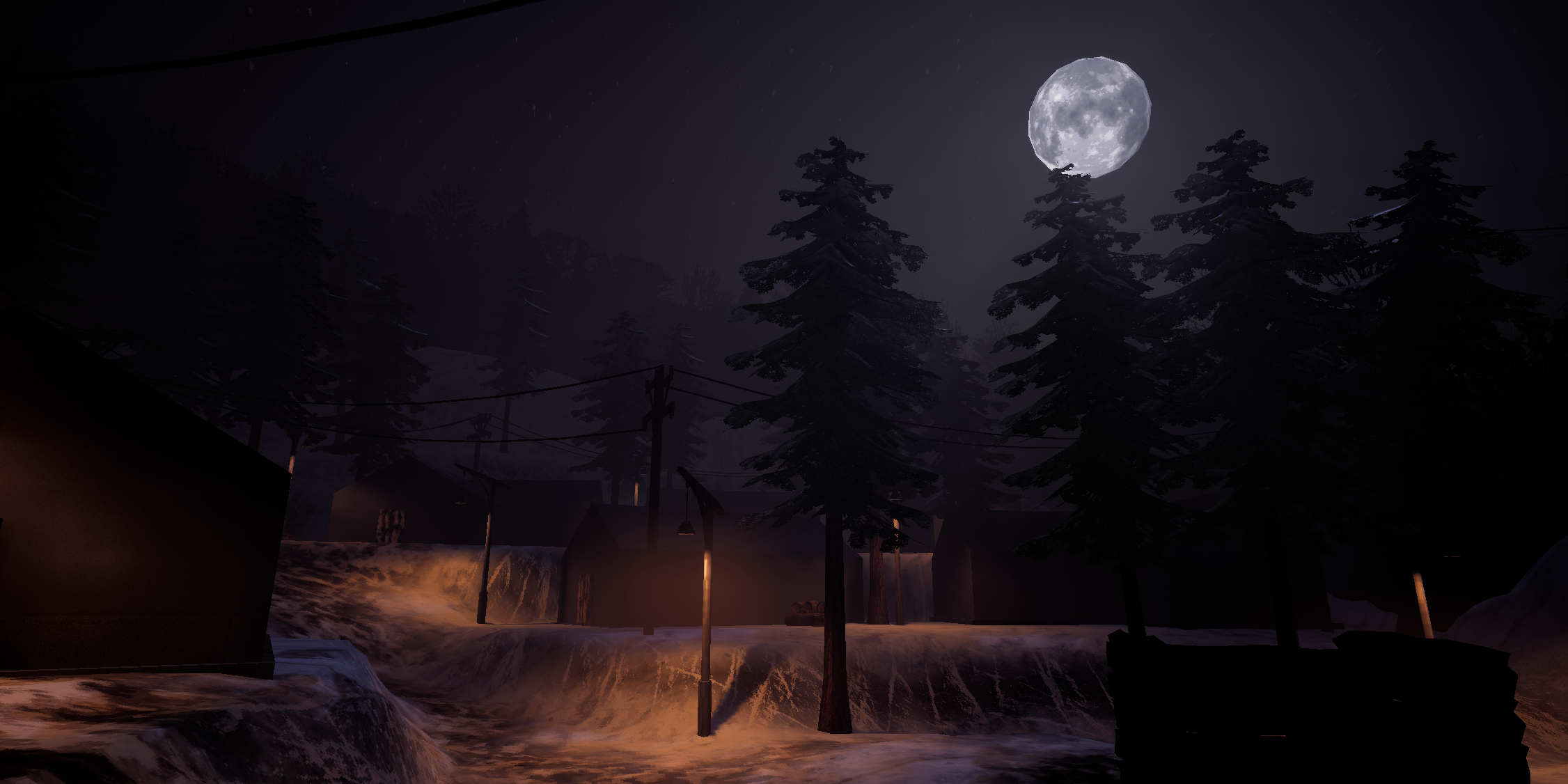 Of course, most of the details are missing entirely and the houses are placeholder props that need replacing before long.
But the game will consist of 3 areas so gameplay wise, that's one third of the game done.
I will proceed to work on a little forest section. There's a witch called Harriet living there. Who knows what she's up to. I wonder if she's fallen ill too.